Weddings and Parties at The Tenuta di Caiolo
Your special day in the green
The perfect location to celebrate weddings and to organize celebrations and parties in a natural and relaxing setting. Celebrate your wedding or enjoy your party in a single setting: the Tenuta di Caiolo offers the convenience of arranging every phase of the event, from the ceremony to the reception, without the inconvenience of transferring participants from one venue to another. The perfect solution to allow guests and newlyweds to relax and enjoy the moment to the fullest.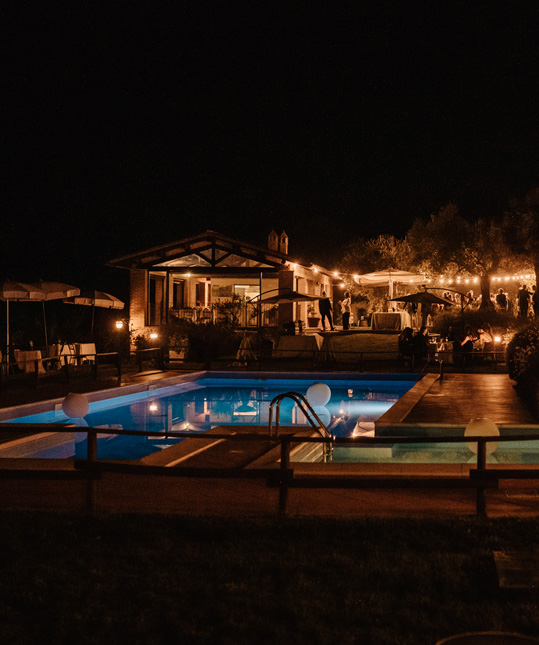 The Location

The estate features a variety of natural unspoilt settings, making it the ideal choice to fulfil your dream of celebrating your love fully immersed in the beauty of nature. With our own family church and the estate's terrace and gardens, the kitchen for catering, the parking facilities and the guest apartments, the swimming pool and the barbecue area, the Tenuta di Caiolo offers the ideal setting for events of all kinds. Take advantage of our attention to detail and flexibility to organise the perfect experience.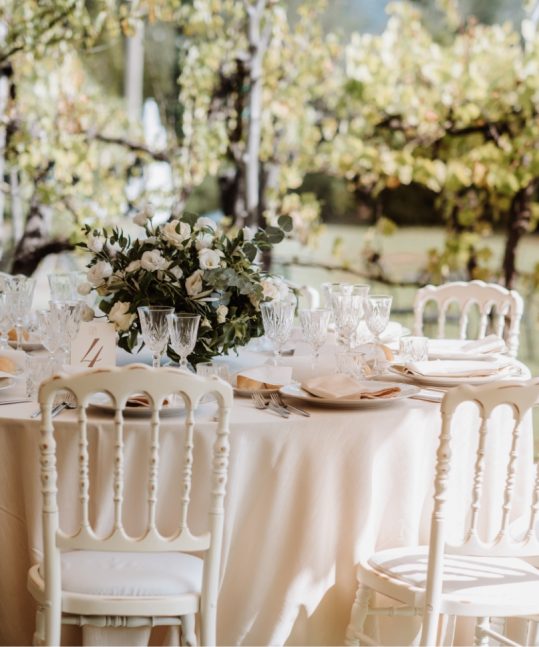 Services

Thanks to 10 years of experience we offer a custom Event Planning service. We'll organize your event in a perfect way thanks to established relationships with local suppliers. From flowers to equipment, from photographers to music and everything that's needed to realize your dream event.
The restaurant

The traditional cuisine expressed with love and fantasy from the Tenuta's restaurant becomes more rich and elegant for your event, whether it is a wedding, a corporate dinner or an anniversary. We'll build toghether with you a menu taking into account of all your needs. The different areas of the location will be used to make your event dinamic, from the happy hour to the cake cutting.
The use flexibility of the Tenuta allows to organize events that lasts more days. Starting from a welcoming dinner and ending with an original pool party.